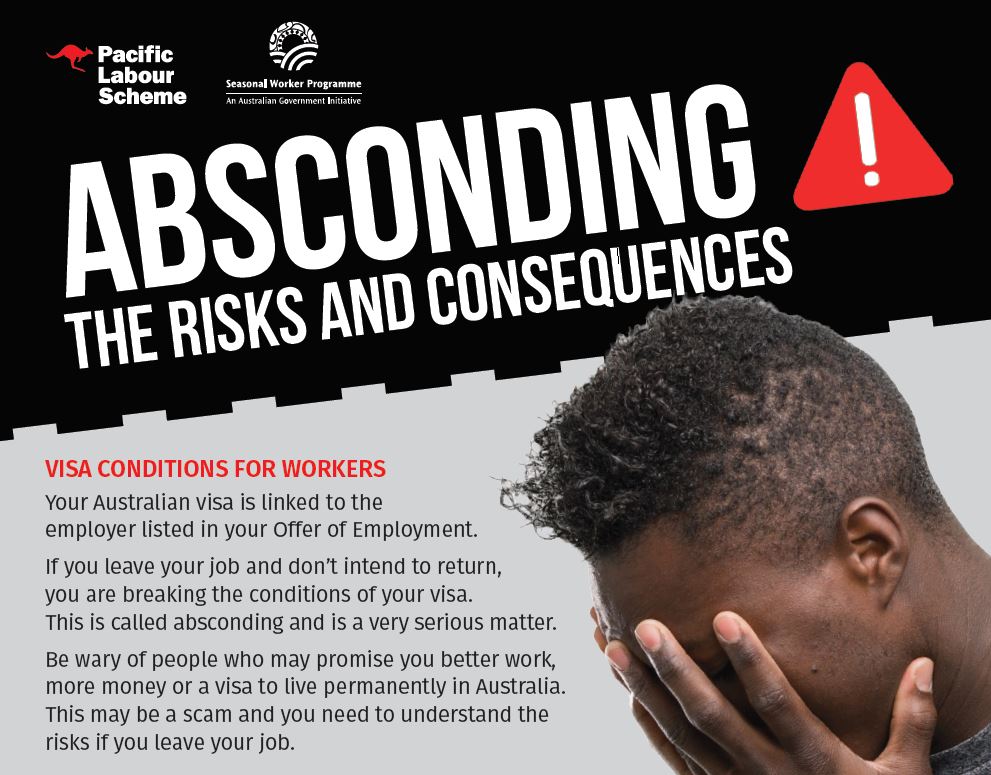 VISA CONDITIONS FOR WORKERS
Your Australian visa is linked to the employer listed in your Offer of Employment. If you leave your job and don't intend to return, you are breaking the conditions of your visa. This is called absconding and is a very serious matter. Be wary of people who may promise you better work, more money or a visa to live permanently in Australia. This may be a scam and you need to understand the risks if you leave your job.
IF YOU ARE HAVING PROBLEMS AT WORK OR HOME OR YOU HAVE QUESTIONS, IT'S IMPORTANT TO ASK FOR HELP. Talk to your team leader, manager or liaison officer. You can also call the Fair Work Ombudsman on 13 13 94, the Pacific Labour Scheme worker welfare hotline on 1800 51 51 31 or the Seasonal Worker Programme information line on (02) 6240 5234.
RISKS AND CONSEQUENCES OF ABSCONDING: Read More