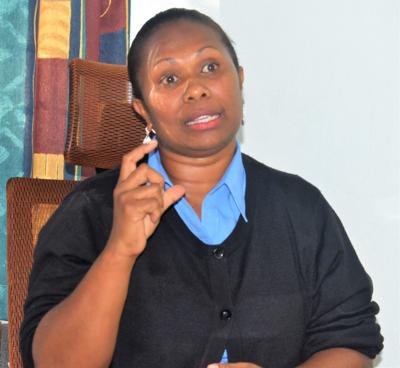 Guidance for SWP Approved Employers
 Guidance for SWP Approved Employers
Transfer of SWP workers from a Subclass 403 (Temporary Work (International Relations)) visa to a Bridging visa E
As previously advised through the Approved Employer communique on 25 March 2020, seasonal workers whose visas are expiring and who cannot return home due to border closures can apply for a Bridging Visa E (Subclass (050)) online via ImmiAccount - immi.homeaffairs.gov.au
Please note:
a. this visa can only be applied for once the worker's current substantive visa has expired and should be made as soon as possible following the expiry of their current visa;
b. an 8503 waiver is not required to apply for this visa; and
c. This bridging visa includes work rights, but is not tied to a sponsor.
If you have any questions or you would like to bring specific cases to the Department of Home Affairs attention please contact: This email address is being protected from spambots. You need JavaScript enabled to view it..
IMPORTANT: To enable the Department of Education, Skills and Employment (the Department) to keep across the workers who are being placed on Bridging Visas, please ensure you complete an incident report in SWP Online and use the incident type "Coronavirus (COVID-19) Bridging Visa", including the relevant Recruitment Plan number and the name(s) of the worker(s).
Notice of direction: The definition of a Seasonal Worker under the Deed refers to the worker being granted a Subclass 403 (Temporary Work (International relations)) visa. On 4 April 2020, the Government announced temporary changes to visa arrangements that would allow Pacific workers under the Seasonal Worker Programme (SWP) to continue working in the agriculture sector until the coronavirus crisis has passed. The new visa arrangements will enable the workers to remain in Australia and continue working for up to 12 months, with the current protections under the SWP.
As part of the ongoing work we are undertaking in relation to the impact of COVID-19 on the program, we are issuing a Notice of direction to Approved Employers. The Notice of direction is to direct Approved Employers to continue to perform their obligations under the Deed in relation to any workers who is issued with a different visa other than the subclass 403.
To ensure that the SWP continues to operate smoothly for both Approved Employers and seasonal workers, we have developed the below guidance for your information:
• Matching supply with demand
• Labour Market Testing
• SWP Online Process
• Your obligations and other important matters
 Matching supply with demand
3. Where an Approved Employer does not have ongoing work available for their seasonal workers who are on a Bridging visa, and subject to the seasonal worker agreeing to undertaking the work, the Department will assist in redeploying workers to where there is work available, taking into consideration State and Territory border requirements.
4. The Department has already started contacting those Approved Employers who have approved placements that are due to finish soon. However, should you wish to discuss your individual requirements, whether you currently have workers in Australia or not, please send a message through SWP Online or contact your Contract Manager.
Labour Market Testing
5. Given the large number of Australians who have lost their jobs, labour market testing will continue to remain a key requirement of the program, except in extreme exceptional circumstances, which will be handled on a case by case basis.
For the SWP Regional Pilot, labour market testing will come into effect from 1 May 2020, as per current advice.
SWP Online Process
The table below provides a snapshot of the action Approved Employers will need to take in each scenario:
 
Scenario
Action
1.
New recruitment for workers on Bridging visa
New Recruitment Application
2.
Movement to a new Approved Employer on Bridging visa
New Recruitment Application
3.
Movement to a new Approved Employer on (403) current visa

• TAS transfer document needs to be provided to the department by the new Approved Employer.

• Variation Application – where workers are moving to an existing recruitment.

• New Recruitment Application – where workers are moving to a new recruitment.

4.
Movement of workers on current (403) visa within the state or interstate where the LMT covered the location being moved to.
Variation
5.
Movement of workers on current (403) visa within the state or interstate where the LMT did not cover the location being moved to.
New Recruitment Application
6.
Recruitment Application was approved but the workers did not arrive in Australia due to the travel ban.
Variation – where the change is only to dates.
7.
Recruitment Application was not approved and put on hold because of the travel ban.
Approval process subject to normal requirements.
Please note: Approved Employers will be asked to report if the movement/transfer is for the purposes of filling labour shortages due to COVID-19. This will help the Government understand the nature of workforce shortages as a result of this pandemic (within the SWP).
6. All Approved Employers who wish to employ new SWP workers who are now on a Bridging visa in Australia, must complete a new Recruitment Application in SWP Online as per the current process.
All movements will be subject to the Recruitment Application being approved in full, including Accommodation and Welfare and Wellbeing Plans.
7. Approved Employers will need to submit an Arrival and/or a Departure Report, as applicable, once the workers have transferred over to the new recruitment, including for SWP Regional Pilot recruitments. Both reports will need to identify that these workers have transferred and are not new workers into the country. The new fields in reports are:
a. Transferred workers – this is where Approved Employers will identify if the workers in this group transferred to another recruitment.
b. Transferred Recruitment – if the transfer has occurred to another recruitment within your entity you will need to identify that recruitment number.
c. Employer Transfer – this is where Approved Employers can identify if the transfer is to another Approved Employer.
8. For current Approved Recruitment that will have workers transferred to another Recruitment, please send a message to your Contract Manager to advise this so the department can activate this on the recruitment.
Your obligations and other important matters
9. Approved Employers who employ seasonal workers who have been transferred on to a Bridging visa will continue to have the same responsibilities and obligations towards the workers.
10. Any return airfare credits or refunds resulting from a cancellation of flights must go to the worker. The new Approved Employer will be responsible to rebook the return flight. Domestic airfare/travel to new location deductions must be fair and as per current rules.
a. As best practice, the new Approved Employer must pay for transportation of workers when they move between Approved Employers, and not deduct from the workers' wages.
11. Superannuation – Choice of superannuation is up the worker. Approved Employers should ensure each worker knows their Tax File Number and superannuation fund name and number so that they can fill in these details on the superannuation form of their choice with the new Approved Employer.
12. Health insurance – Approved Employers are encouraged to continue the same health insurance provider for the workers if possible. This is so that workers are not disadvantaged due to waiting periods restarting and that deductions do not vary greatly with each provider.
13. Bank account – Same bank account should be used if possible, to minimise disruption.
14. If there is a change of circumstances (e.g. a worker on a Bridging Visa wishes to return home once the travel restrictions have eased) please complete an incident report in SWP Online.
15. Record keeping – In addition to the record keeping requirements in the SWP Guidelines, Approved Employers should retain records of the movement of their seasonal workers and provide them to the Department and to the Fair Work Ombudsman if requested.
16. To minimise any disruption that may be caused when workers are moved to a new Approved Employer, the Department will play an active role, including informing the relevant Liaison Officers or Labour Sending Units, by email. The Department appreciates in advance the cooperation of Approved Employers to ensure a smooth transition.