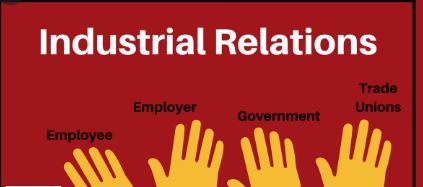 The utmost reasons why this unit is been established in the Department of Labour was to Work on maintaining a good relationship between employers and their staff in the workplace. Ensure terms and conditions of employment offers are decent.
Labour relations officers deal almost exclusively with unionized workplaces, so an individual who thrives in an environment that requires constant efforts to reach agreement and compromise might consider industrial Labour officers. This unit deals mainly with implementing Labour polices and make sure all employers and employees enjoy a good working environment free from malpractices and conflicts.  It promotes and negotiates collective bargaining agreements with the union. Hence,  the staffs manages grievance procedures to handle complaints that result from disputes with unionized employees over the collective bargaining agreement, work rules, and interpretation of the meaning of the contract. Moreover, it's the unit that deals with personnel policy or entitlements such as wages, severance allowance, sick leave, maternity leave, over time, annual leave, notices and many others. 
Here is the latest minimum wage proposal 2019
Here are the new Complaint Form in Bislama and English
INFORMATION YOU NEED TO KNOW!!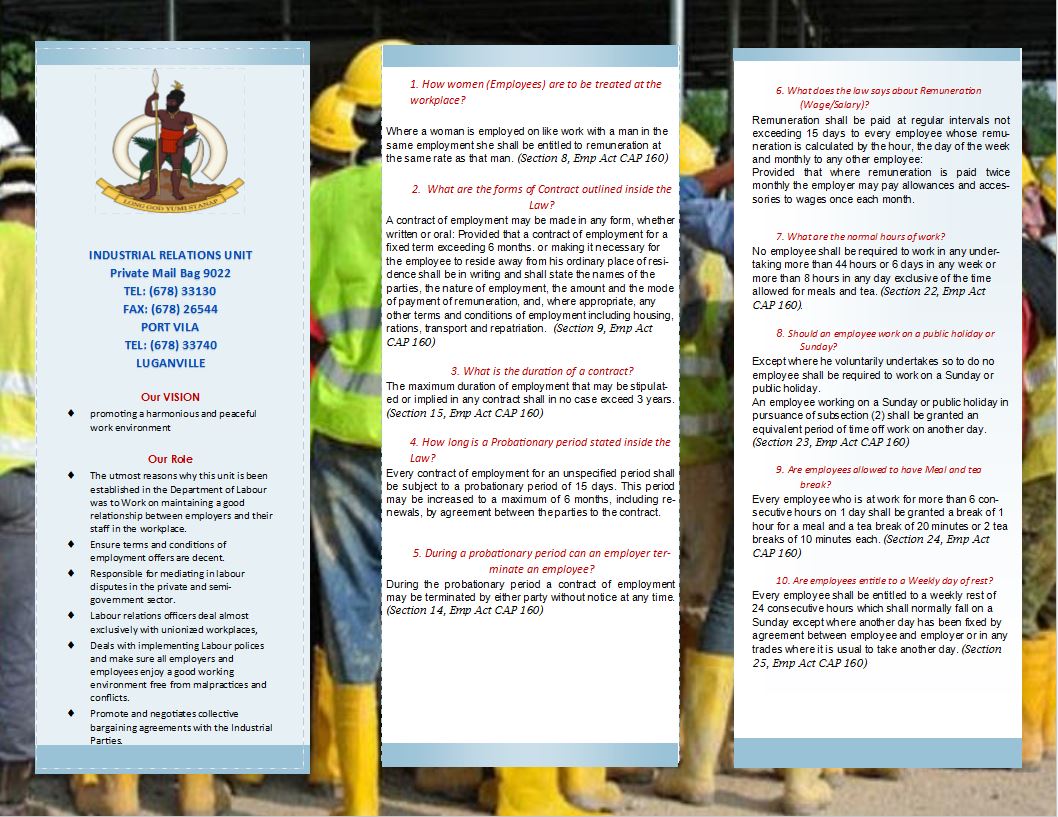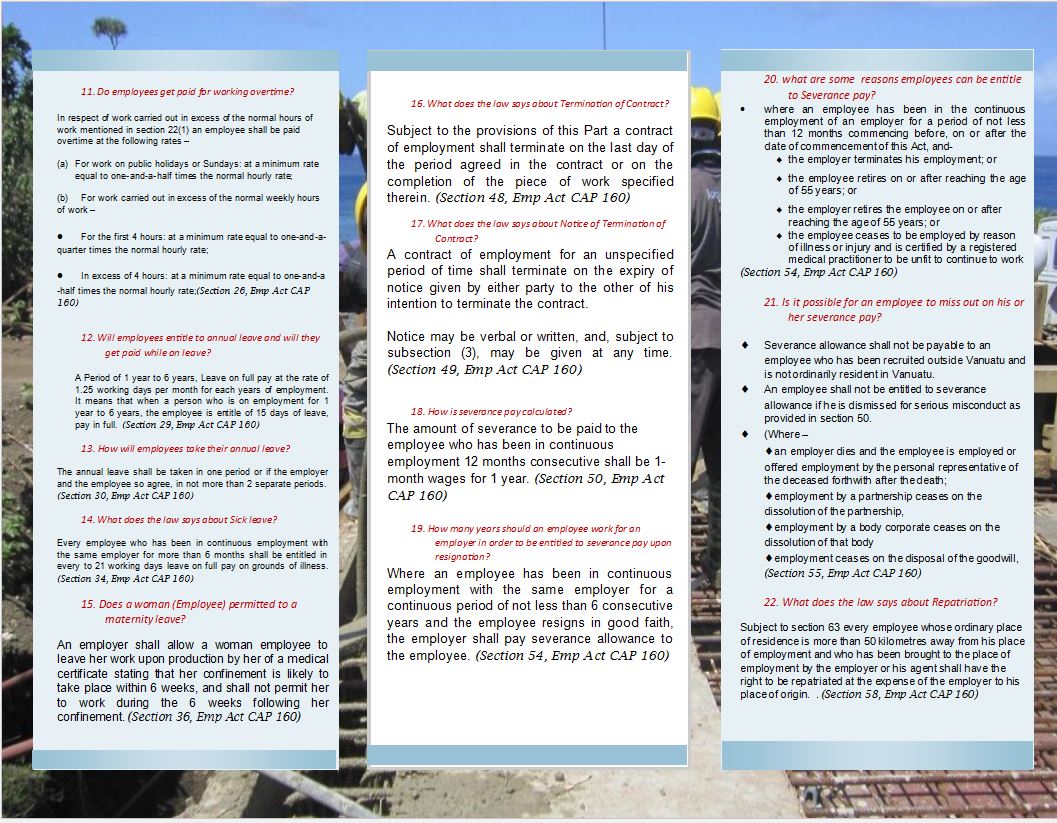 LABOUR REFERENCE COURT CASES
15:22:02 2020-04-21